Fast and easy Plug in : single or three-phase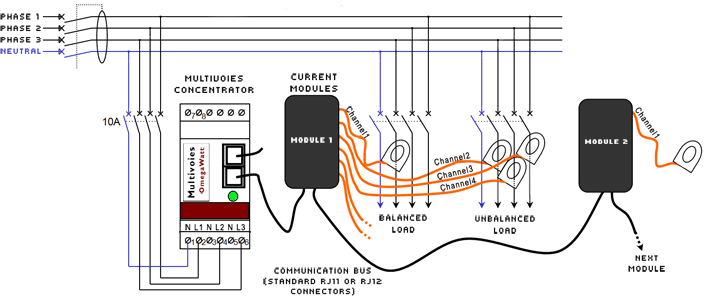 Fast and easy plug in
A single Voltage connection (single or 3-phase with neutral) ensures both system power supply and Voltage measurements required for power calculation by all the current modules.
Modular and multi channel
Up to 20 current modules (i.e. 120 channels) can be chained on the communication bus. Storage capacity unchanged whatever the number of current modules in use.
User friendly Interface
Wireless infrared (IrDA) or Bluetooth communication with a PC or a PdA.
Guarantied electrical safety
Reinforced insulation between communication bus and mains and wireless interface offer maximal protection the user.